Authoring Tool
Seamlessly create courses, templates, policies and more with Coassemble's authoring tool
Give it a go
FREE, no credit cards
No sign up required, just play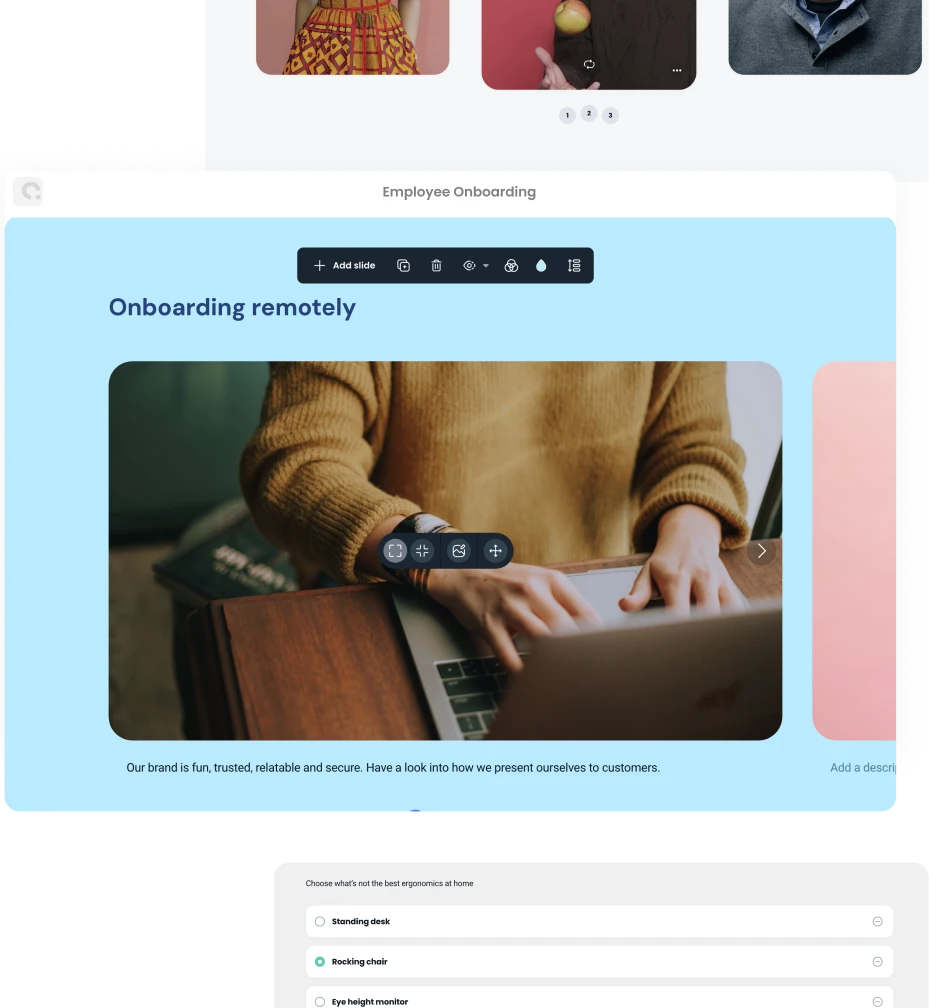 Trusted & loved by over 2,000 L&D legends...
Streamline course creation
Our user-friendly interface and WYSIWIG functionality make it easy for you to create interactive and visually stunning courses.
Flashcard challenges
Fun Quizzes
Training Videos
How-to Guides
Give it a go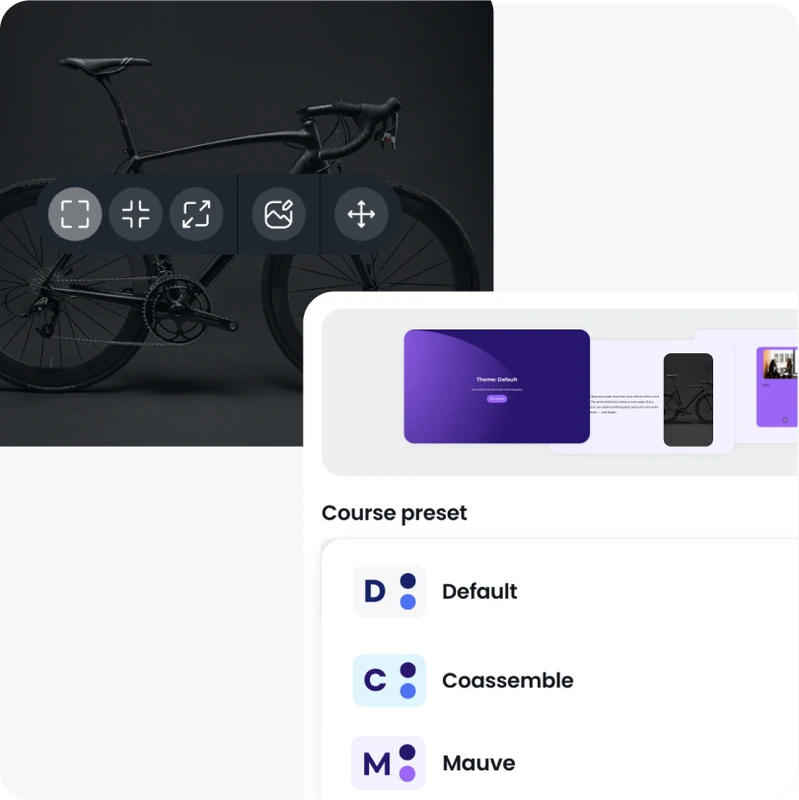 Customization at your fingertips
Tailor your courses to reflect your unique brand and teaching style. Coassemble offers a comprehensive library of customizable templates, themes and multimedia assets, allowing you to create an immersive learning experience that resonates with your audience.
Give it a go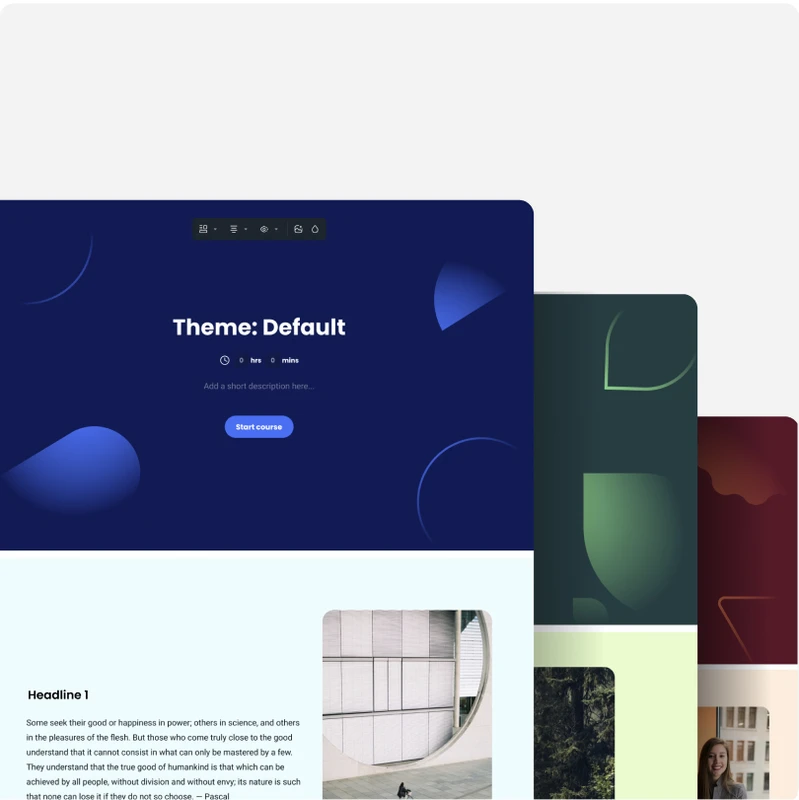 Create quizzes faster with our AI Assitant
Align assessments with learning outcomes instantly. AI-generated quizzes pull information directly from your course to ensure you're testing on what matters most.
Give it a go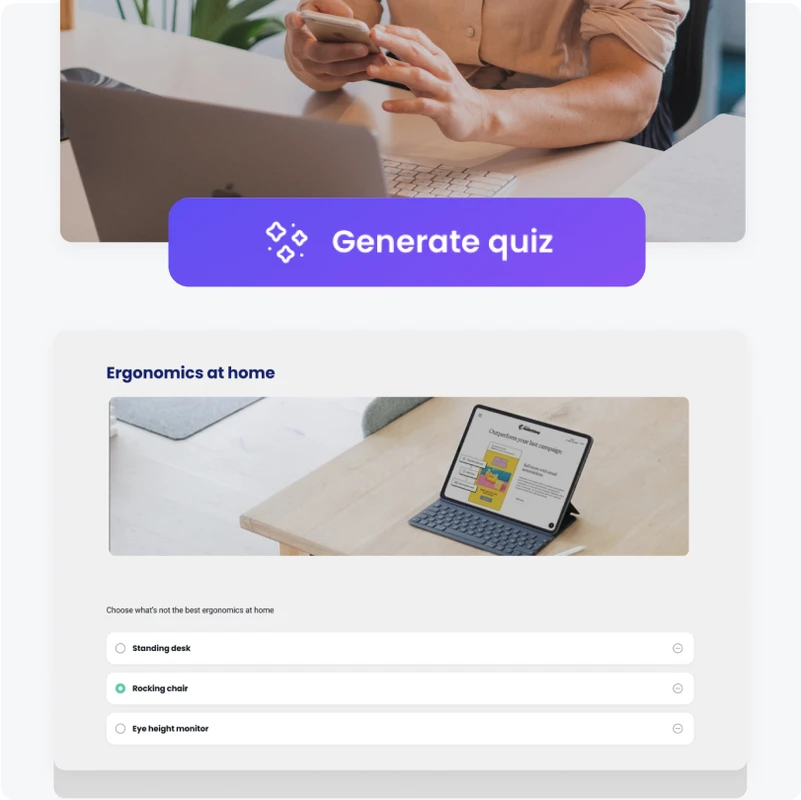 Engaging interactive courses
Courses are loved by learners! Coassemble incorporates a variety of engaging multimedia elements, including videos, interactive quizzes, and infographics, to make the learning experience enjoyable and memorable.
Give it a go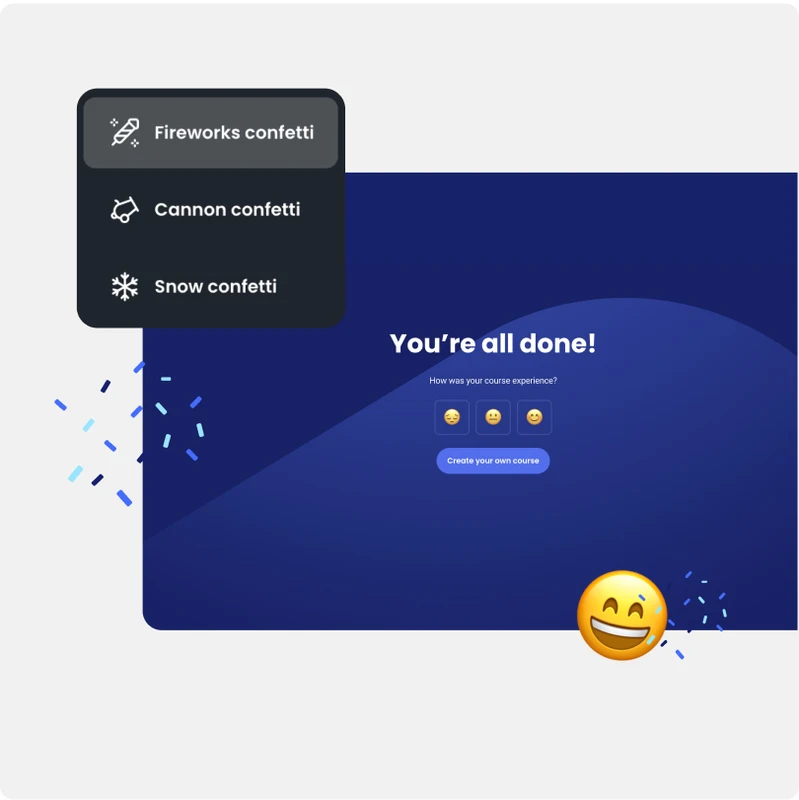 Yes, we are SCORM compatible
Export into any LMS
Why choose Coassemble's authoring tool
---

Intuitive and user-friendly
Our user-friendly authoring tool makes content creation effortless for all, even those without technical skills.

No coding required
Coassemble makes content creation accessible to everyone -- no need to learn a new programming language!

Efficient
Streamline your content creation process with our library of templates, pre-built components, and easy-to-use interfaces.

Versatile customization
Unlock limitless possibilities for customization with interactive components and the ability to design your course to match specific branding or design requirements.

Powerful analytics
Gain deep insights and enhance learning outcomes thanks to our analytics dashboard which tracks user engagement, completion rates and quiz scores.

Flexible integration
Seamlessly integrate with your favorite apps and extend functionality, ensuring a fluid and connected learning experience.
"Coassemble's templates are an easy and sure way to elevate just about any type of content."
Julia Sullivan, HR Manager
---
Ease of use
Quality of support
Easy to setup
"
Heleena M.
Senior Manager
This platform simplifies my work - I love how I can share, and upload so many attachments, links, videos and more in every course.
"
Chloe P
Talent Ops Lead
We chose Coassemble because of how easy it is to use - for both the learner and an administrator. The feedback from both trainers and learners has been excellent.
Templates that'll make users go "WOW"
With a few clicks, you can transform your content into beautiful courses that will look like a professional created it, without the cost.
Give it a go
Choose from 10 different screen types
Choose from 9 different theme designs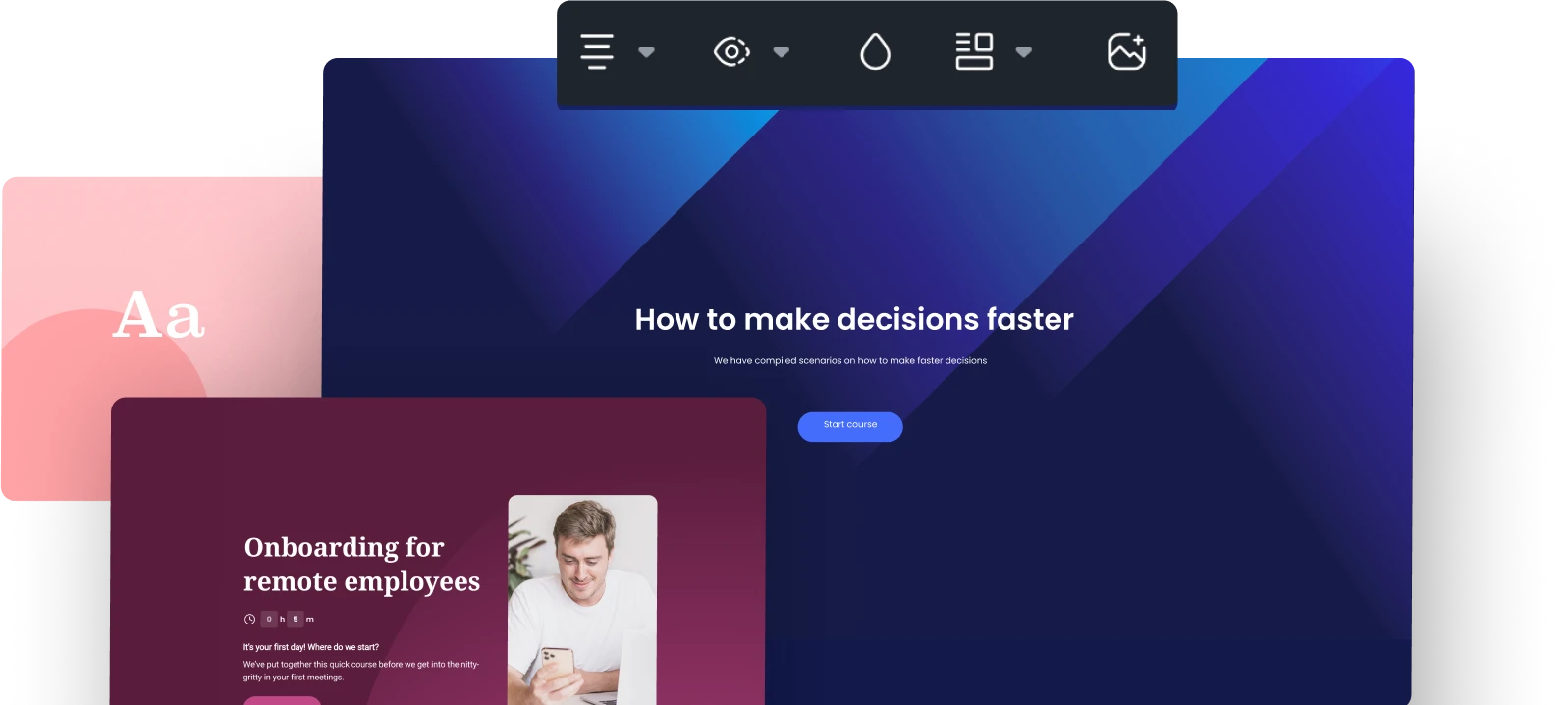 Empower Your Creative Voice Today!
Trusted & loved by over 2,000 L&D legends... What are you waiting for...
Let's go