Employee Training Software
Elevate learning with Coassemble, your ultimate training software solution
Give it a go
FREE, no credit cards
No sign up required, just play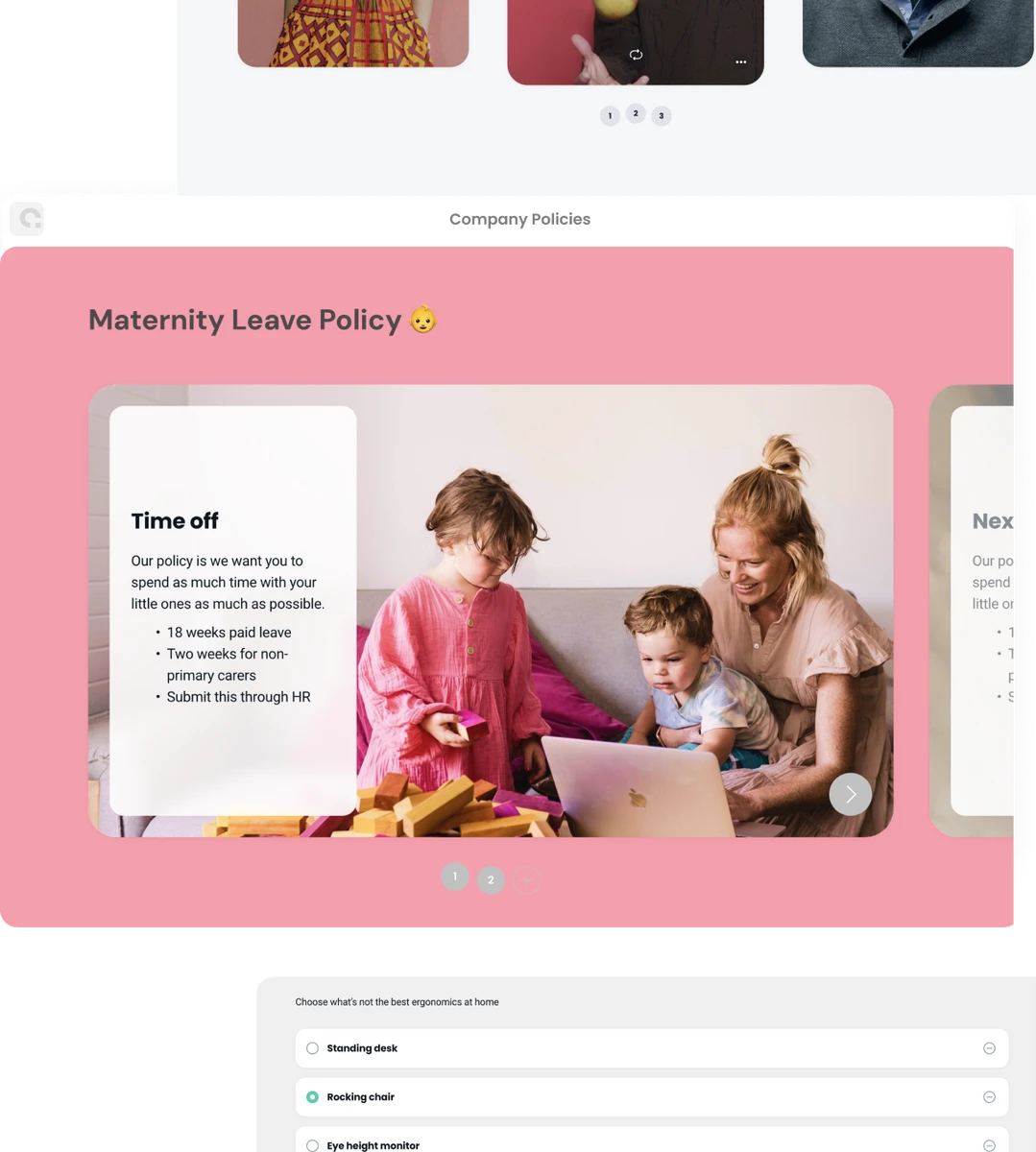 Trusted & loved by over 2,000 L&D legends...
Create engaging training courses
With Coassemble's easy-to-use authoring tool, designing captivating training courses has never been simpler -- no coding or technical expertise required. Effortlessly craft interactive and visually appealing content that grabs your learners' attention and drives meaningful engagement. From multimedia-rich lessons to interactive quizzes and assessments, unleash your creativity and deliver an exceptional learning experience.
Flashcard challenges
Fun Quizzes
Training Videos
How-to Guides
Give it a go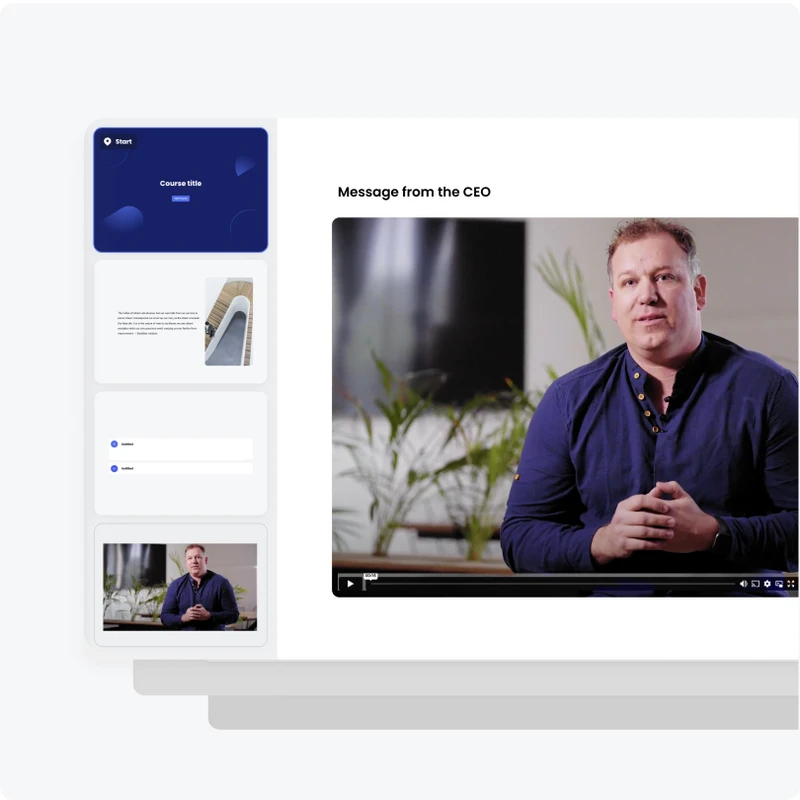 Share knowledge seamlessly
Effortlessly share your courses and training materials with your teams. Whether you're providing product training or onboarding new employees, Coassemble ensures seamless knowledge transfer across your organization. Say goodbye to clunky file attachments (that are often forgotten) and hello to a centralized platform where everyone can access up-to-date training resources, ensuring consistency and efficiency.
Give it a go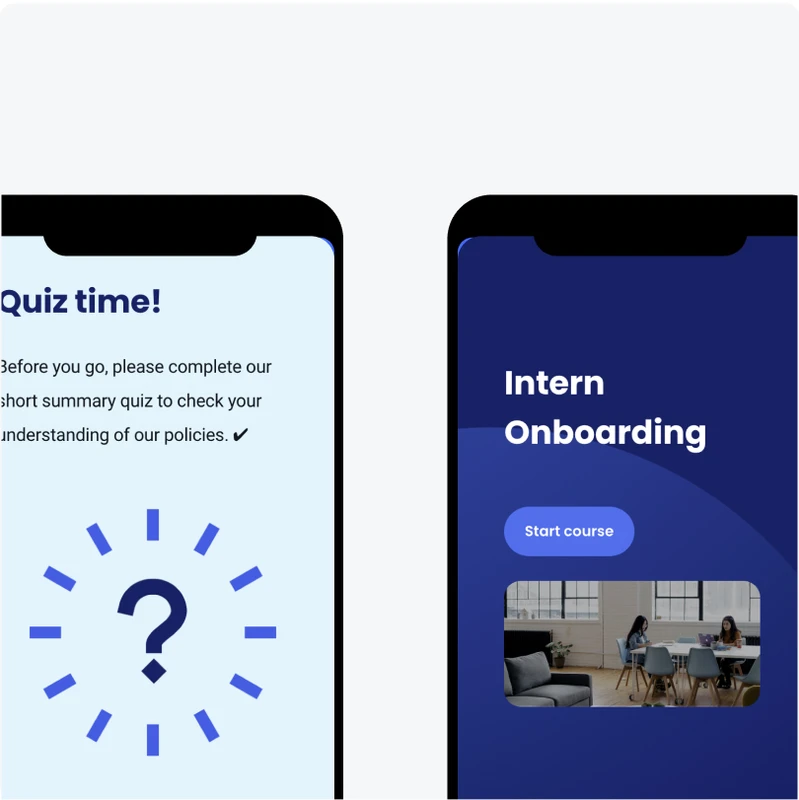 Blended learning for comprehensive development
Combine the best of online and offline learning with Coassemble's blended learning capabilities. Seamlessly integrate face-to-face training sessions, webinars and virtual classrooms with your online courses. Foster meaningful interactions, promote collaboration and create a holistic learning experience catering to different learning styles, ensuring maximum knowledge retention and skill development.
Give it a go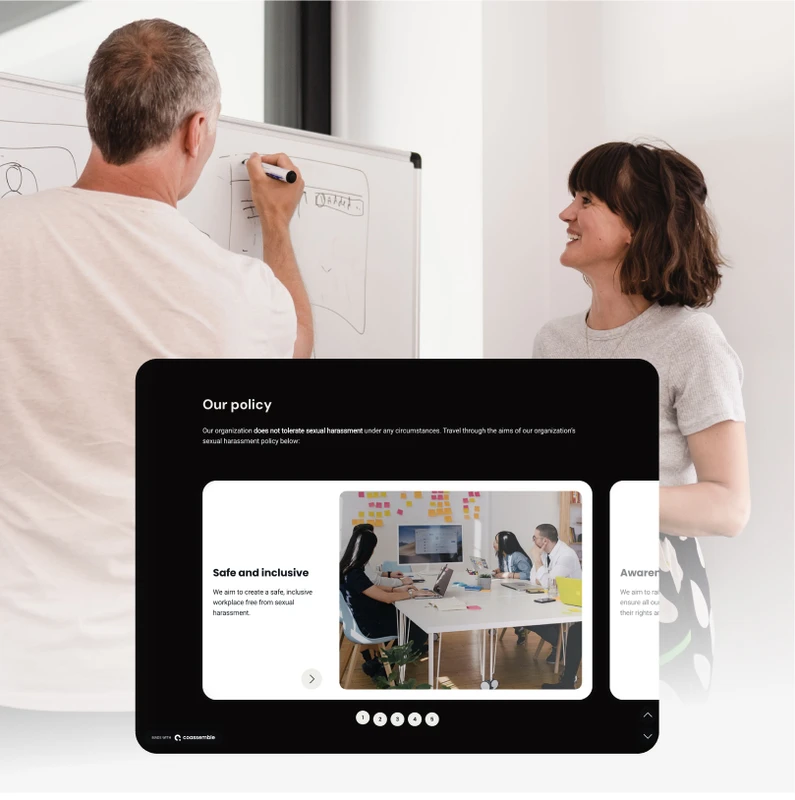 Onboard new employees with ease
Streamline your onboarding process with a comprehensive and structured training program from day one. Deliver a seamless onboarding experience to reduce time-to-productivity, increase employee engagement and foster a positive onboarding experience that sets the stage for success.
Give it a go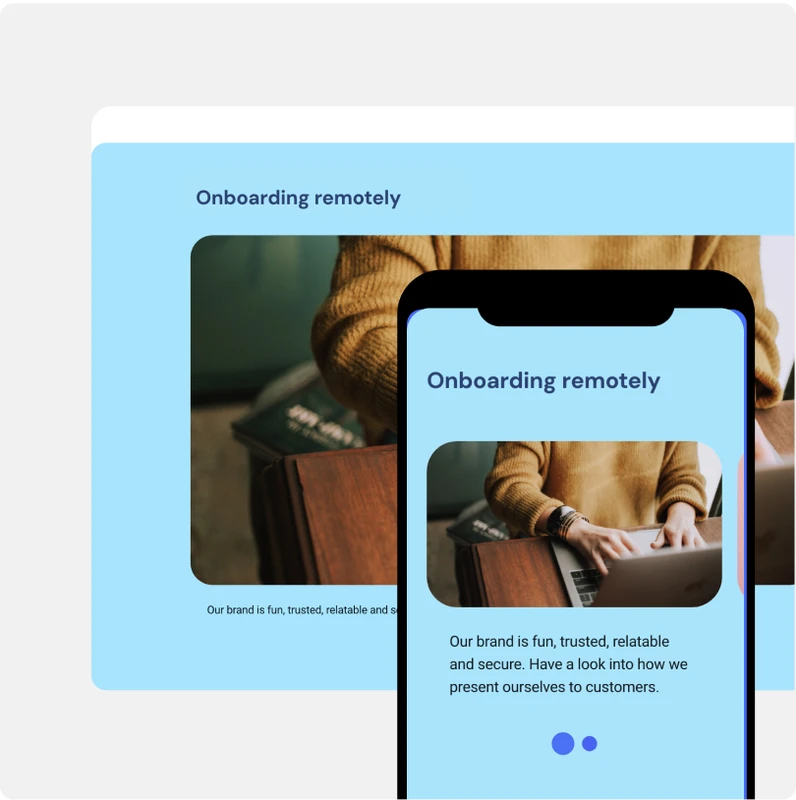 Yes, we are SCORM compatible
Export into any LMS
Why choose Coassemble's training software
---

Efficient
Streamline your training process by creating, delivering and managing your training materials on one platform

Scalability
Coassemble easily scales to accommodate a growing number of learners, whether in-person or remote.

Personalization
Tailor training content to individual needs, fostering a more effective and personalized learning experience.

Engagement
Incorporate interactive elements like quizzes, videos and infographics to enhance learner engagement and retention.

Feedback and improvement
Get valuable insights into your training programs' effectiveness. Track learner progress, identify knowledge gaps and measure the impact of your training initiatives with real-time data.

Accessibility
Unlock seamless remote and mobile learning to accommodate diverse learning preferences and locations.
"Coassemble's templates are an easy and sure way to elevate just about any type of content."
Julia Sullivan, HR Manager
---
Ease of use
Quality of support
Easy to setup
"
Heleena M.
Senior Manager
This platform simplifies my work - I love how I can share, and upload so many attachments, links, videos and more in every course.
"
Chloe P
Talent Ops Lead
We chose Coassemble because of how easy it is to use - for both the learner and an administrator. The feedback from both trainers and learners has been excellent.
Templates that'll make users go "WOW"
With a few clicks, you can transform your content into beautiful courses that will look like a professional created it, without the cost.
Give it a go
Choose from 10 different screen types
Choose from 9 different theme designs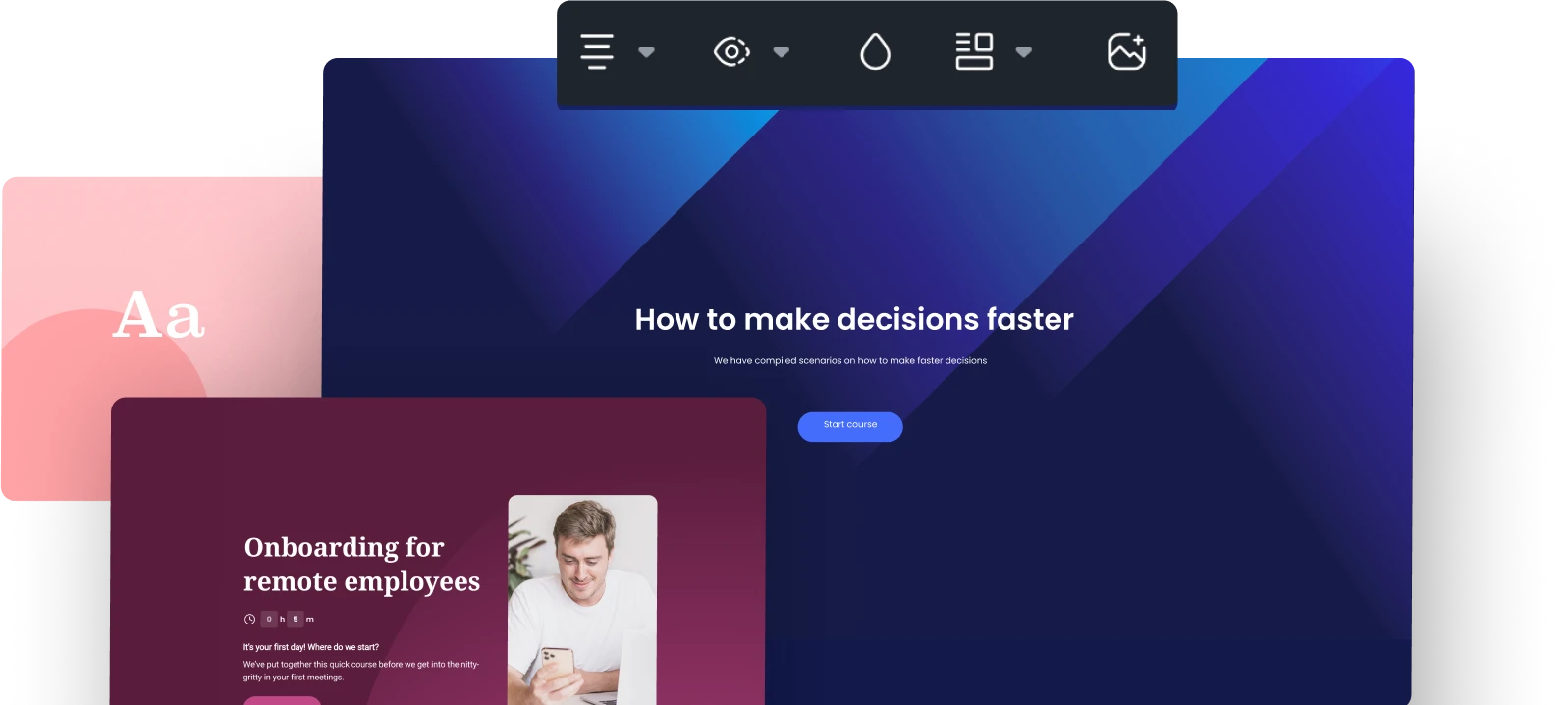 Create a fantastic employee training experience
Trusted & loved by over 2,000 L&D legends... What are you waiting for...