Online Course Builder
Deliver engaging, customized, and impactful courses that drive knowledge retention and learner engagement. Start your course creation journey today and transform the way your organization learns and grows.
Give it a go
FREE, no credit cards
No sign up required, just play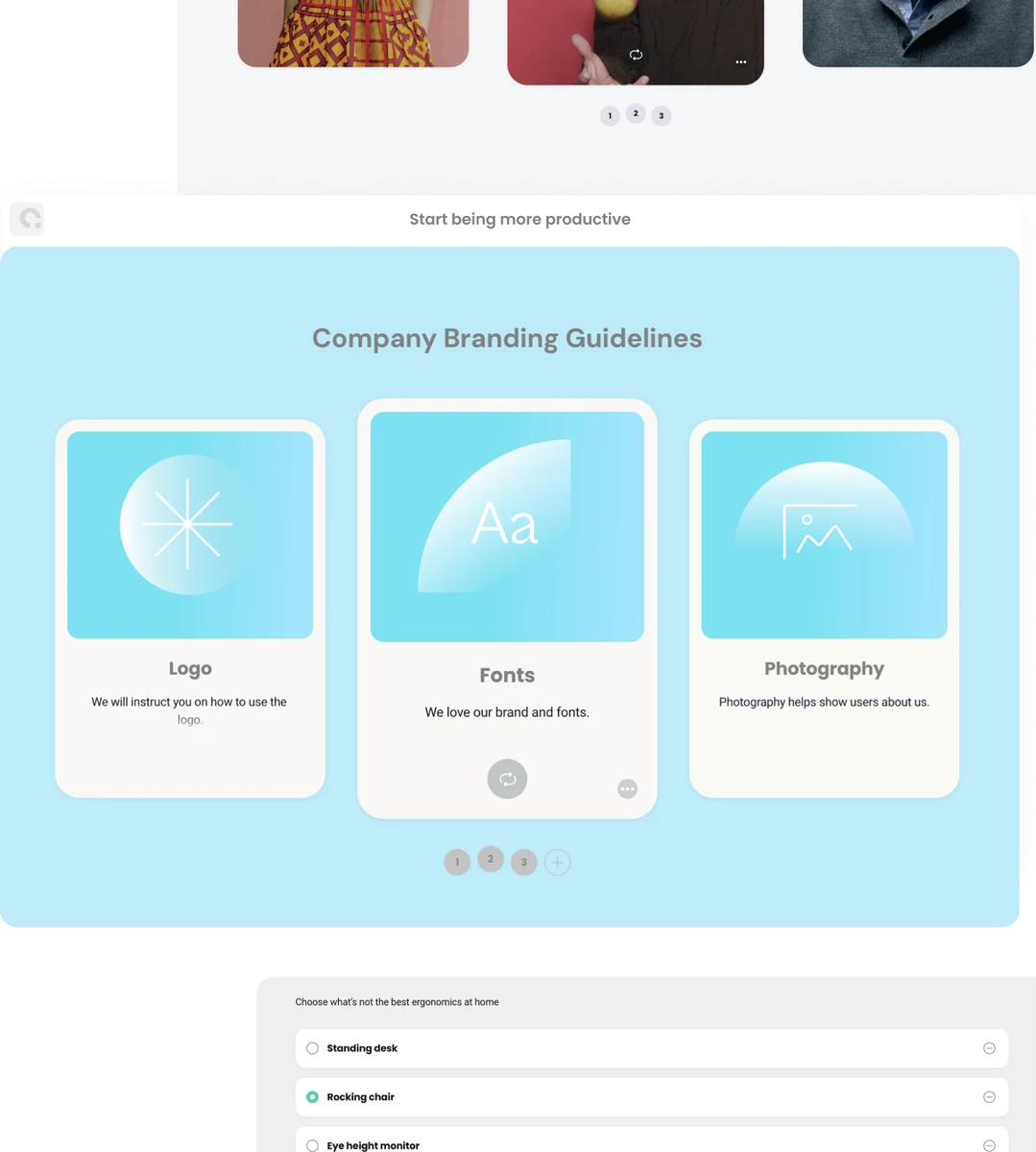 Trusted & loved by over 2,000 L&D legends...
Intuitive authoring
We make course creation a breeze! Thanks to Coassemble's intuitive interface and seamless functionality, you can easily design interactive and visually appealing courses without any coding knowledge. Effortlessly structure your content, add multimedia elements and create engaging assessments to enhance the learning experience.
Flashcard challenges
Fun Quizzes
Training Videos
How-to Guides
Give it a go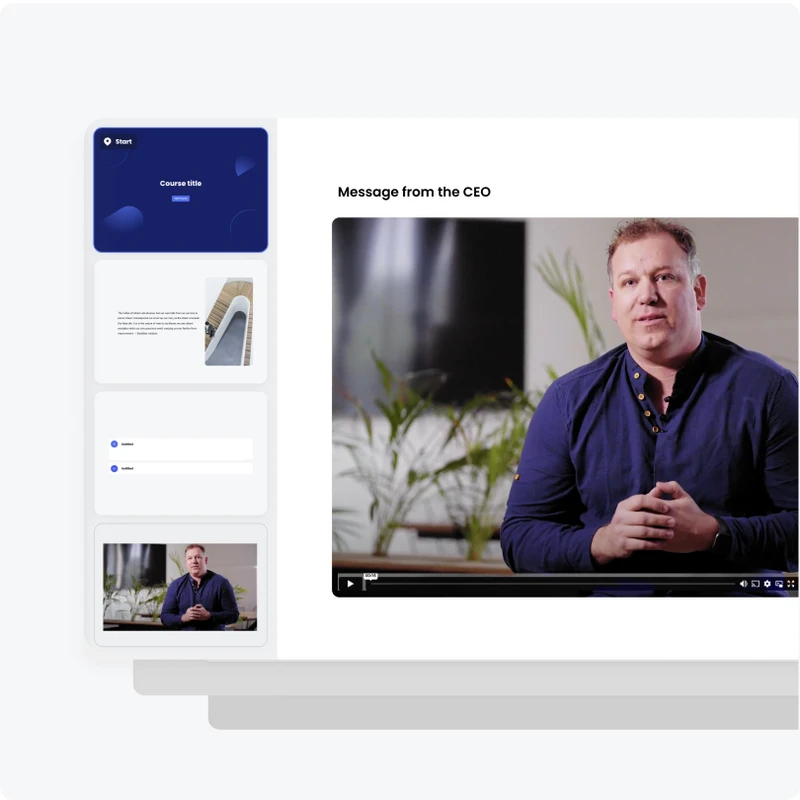 Catering to all learning methods
Coassemble adapts to all types of learning methods, ensuring you can deliver courses that align with your training objectives. Whether your learners prefer microlearning, blended learning or a combination of approaches, our platform accommodates your needs. Create bite-sized modules, incorporate virtual classroom sessions or integrate e-learning elements seamlessly.
Give it a go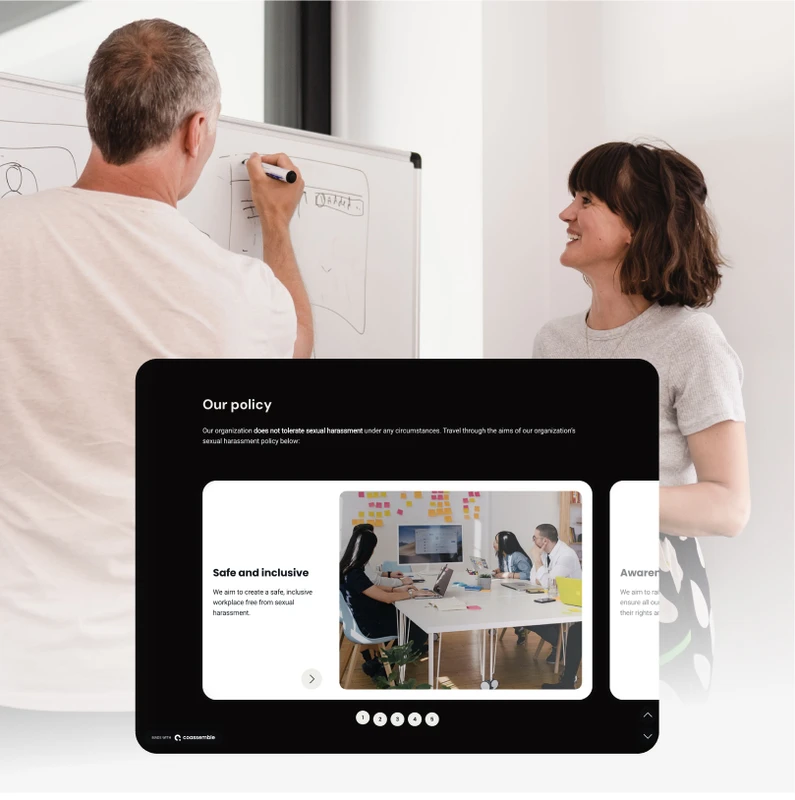 Customization for your brand
Maintain a consistent brand experience throughout your courses. Customize the look and feel of your courses to ensure they align with your organization's visual identity. Apply your brand colors, logo and typography to create a cohesive and immersive learning environment that resonates with your learners.
Give it a go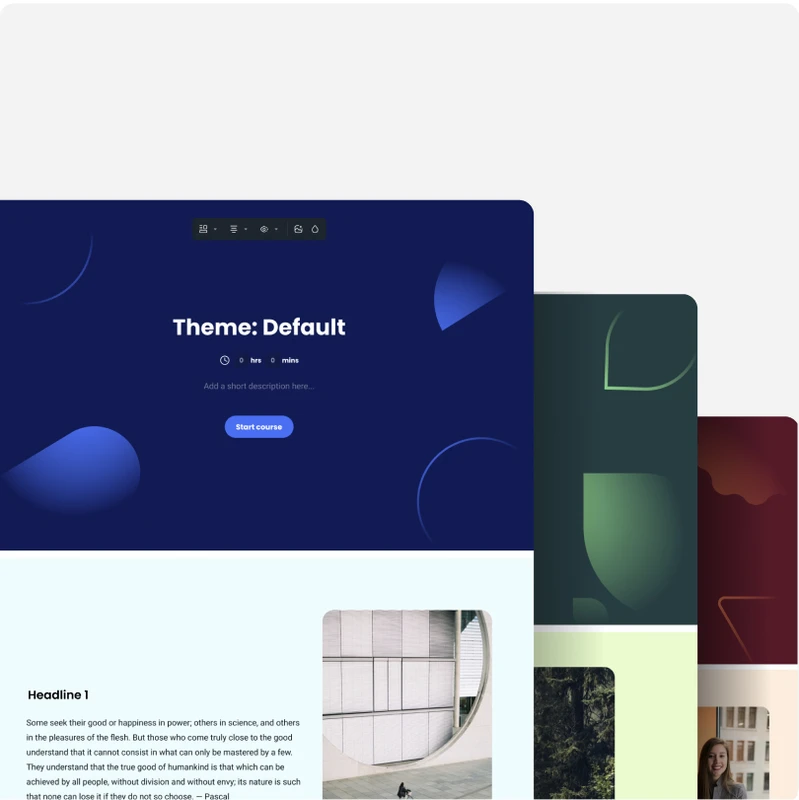 Create quizzes faster with our AI Assitant
Align assessments with learning outcomes instantly. AI-generated quizzes pull information directly from your course to ensure you're testing on what matters most.
Give it a go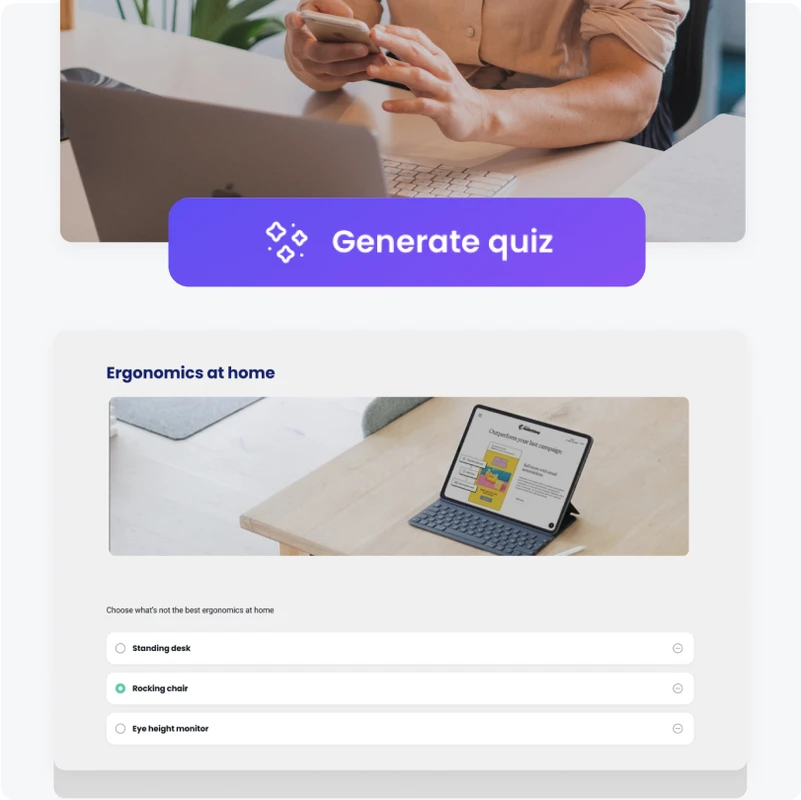 Yes, we are SCORM compatible
Export into any LMS
Why choose Coassemble's online course builder
---

Seamless content creation
Coassemble's intuitive interface and suite of tools including text, multimedia, quizzes and assignments simplify the process of designing course materials.

Flexibility
Coassemble's course builder allows for versatile course structures, enabling trainers to design linear or non-linear learning paths, multimedia-rich content and interactive elements to engage learners effectively.

Scalability
Course creators can reach a wider audience without being constrained by physical classroom limitations, allowing them to scale their educational impact.

Engagement
Incorporate interactive elements like quizzes, videos and infographics to enhance learner engagement and retention.

Data analytics
Built-in analytics tools provide valuable data on learner progress, engagement patterns and assessment results. Use this information to optimize future courses for better outcomes.

Efficient
By streamlining administrative tasks such as enrollment and progress tracking, Coassemble frees up your time to focus on the work that matters: refining course content and engaging with students.
"Coassemble's templates are an easy and sure way to elevate just about any type of content."
Julia Sullivan, HR Manager
---
Ease of use
Quality of support
Easy to setup
"
Heleena M.
Senior Manager
This platform simplifies my work - I love how I can share, and upload so many attachments, links, videos and more in every course.
"
Chloe P
Talent Ops Lead
We chose Coassemble because of how easy it is to use - for both the learner and an administrator. The feedback from both trainers and learners has been excellent.
Templates that'll make users go "WOW"
With a few clicks, you can transform your content into beautiful courses that will look like a professional created it, without the cost.
Give it a go
Choose from 10 different screen types
Choose from 9 different theme designs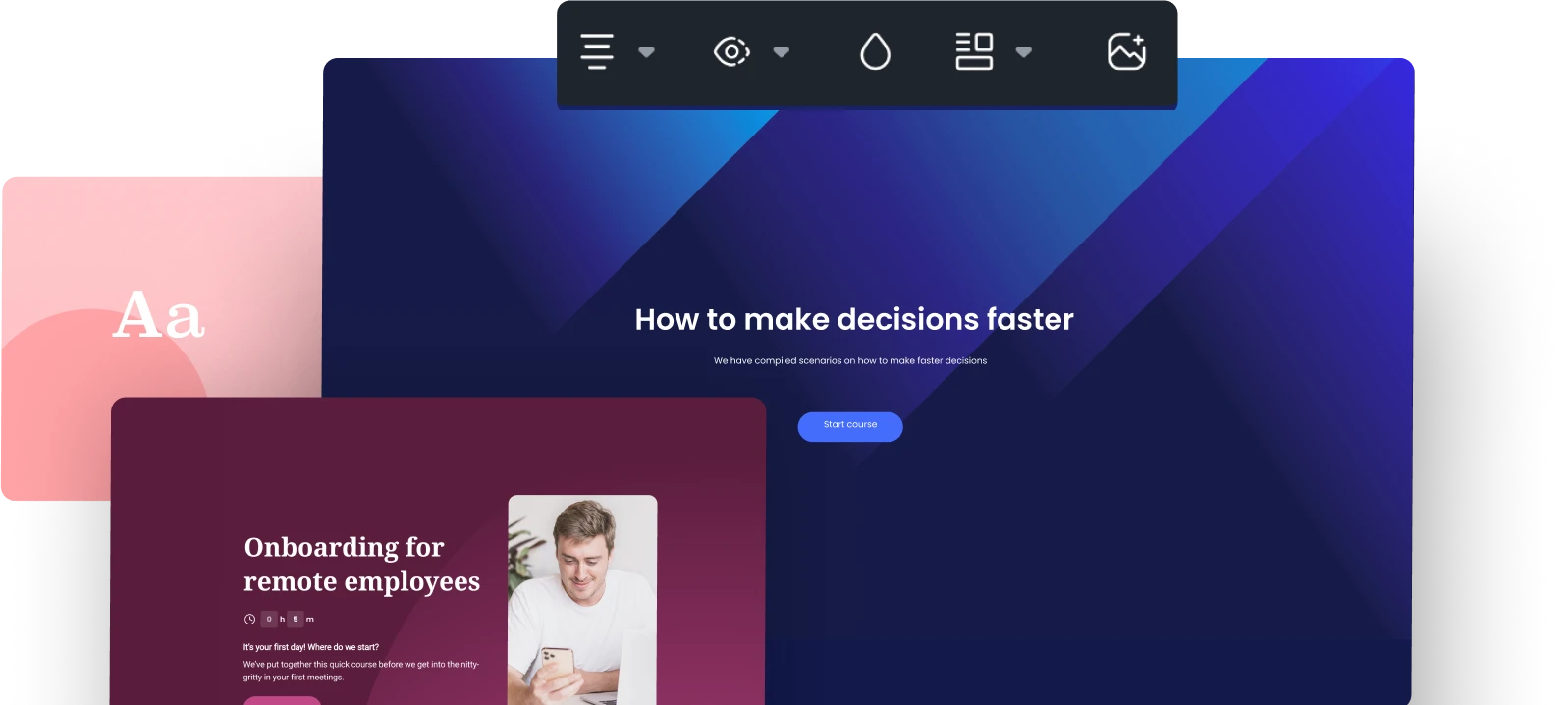 Create extraordinary courses
Trusted & loved by over 2,000 L&D legends... What are you waiting for...
Let's go