Understanding Employee Disciplinary Action
Employee disciplinary action refers to a formal process taken by an organization to address employee misconduct, poor performance, or violations of company policies and procedures. Disciplinary actions are intended to correct behavior, prevent reoccurrence, and uphold workplace standards, ensuring that all employees adhere to the organization's code of conduct and performance expectations.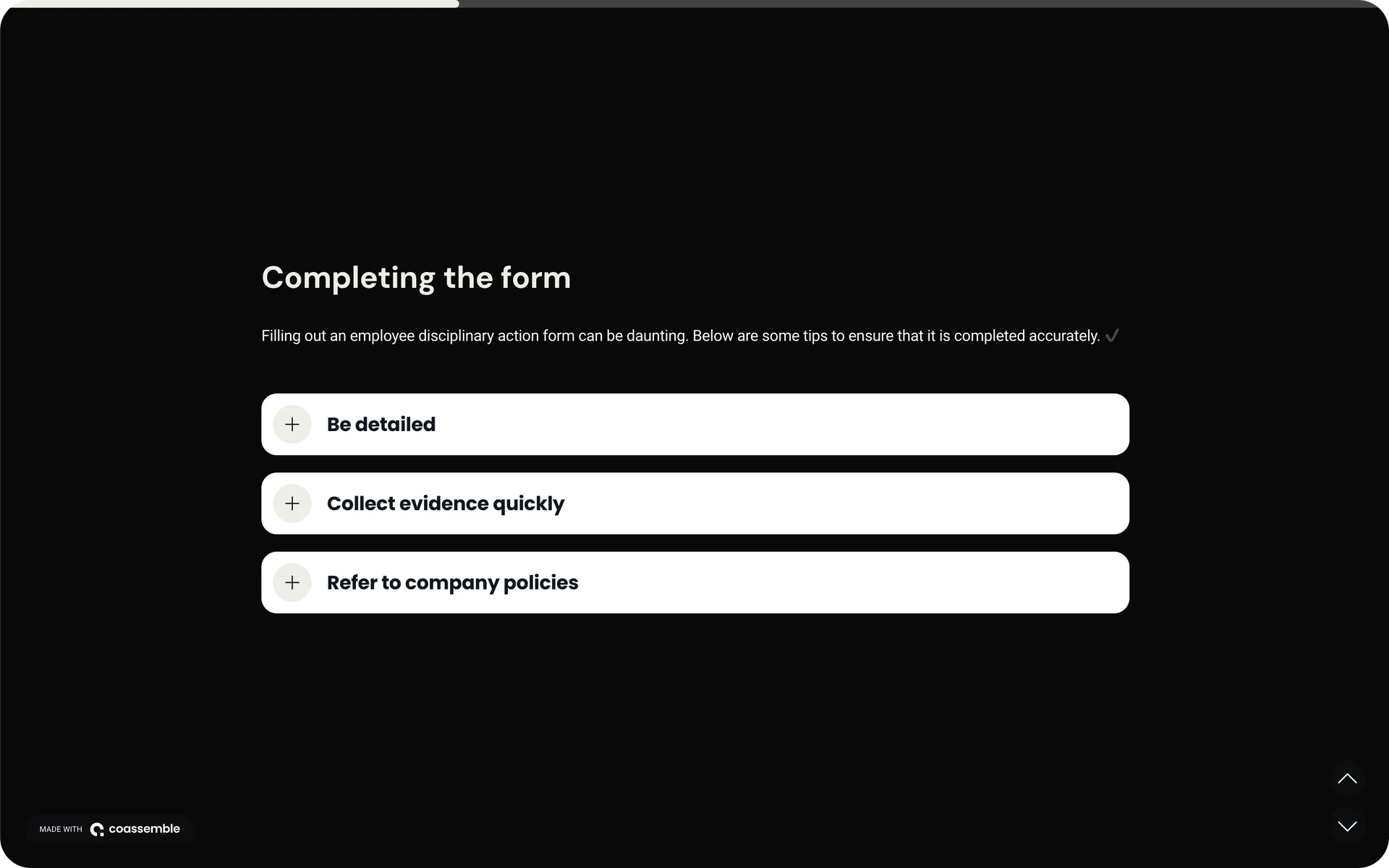 When to Apply Employee Disciplinary Action
The timing and circumstances for applying disciplinary action can vary depending on the nature of the issue, your company's policies, and the severity of the problem. Here are some common situations in which you might apply disciplinary action:
Misconduct
When employees engage in behavior that violates company policies, code of conduct, or ethical guidelines. This can include harassment, insubordination, dishonesty, or other forms of unacceptable behavior.
Poor Performance
When an employee consistently fails to meet performance expectations or does not show improvement despite appropriate feedback and support, disciplinary action may be necessary.
Policy Violations
Any breach of workplace policies, such as attendance, timekeeping, or data security, may warrant disciplinary measures.
Safety Concerns
In cases where an employee's actions or negligence pose a risk to their own safety or that of others, disciplinary action should be taken to ensure compliance with safety protocols.
The Benefits of Employee Disciplinary Action
Employee disciplinary action, when used appropriately and fairly, can contribute to a more harmonious and productive work environment while also addressing issues and protecting the interests of the organization.
Clear Expectations
Disciplinary action communicates clear expectations to employees, helping them understand the consequences of unacceptable behavior or poor performance.
Fairness and Consistency
A well-defined disciplinary action template ensures that all employees are treated fairly and consistently, mitigating any perception of bias.
Corrective Approach
Disciplinary actions are designed to correct behavior and provide employees with an opportunity to improve and grow.
Reinforcement of Values
By enforcing workplace policies and codes of conduct, disciplinary action reinforces the organization's values and commitment to maintaining a positive work environment.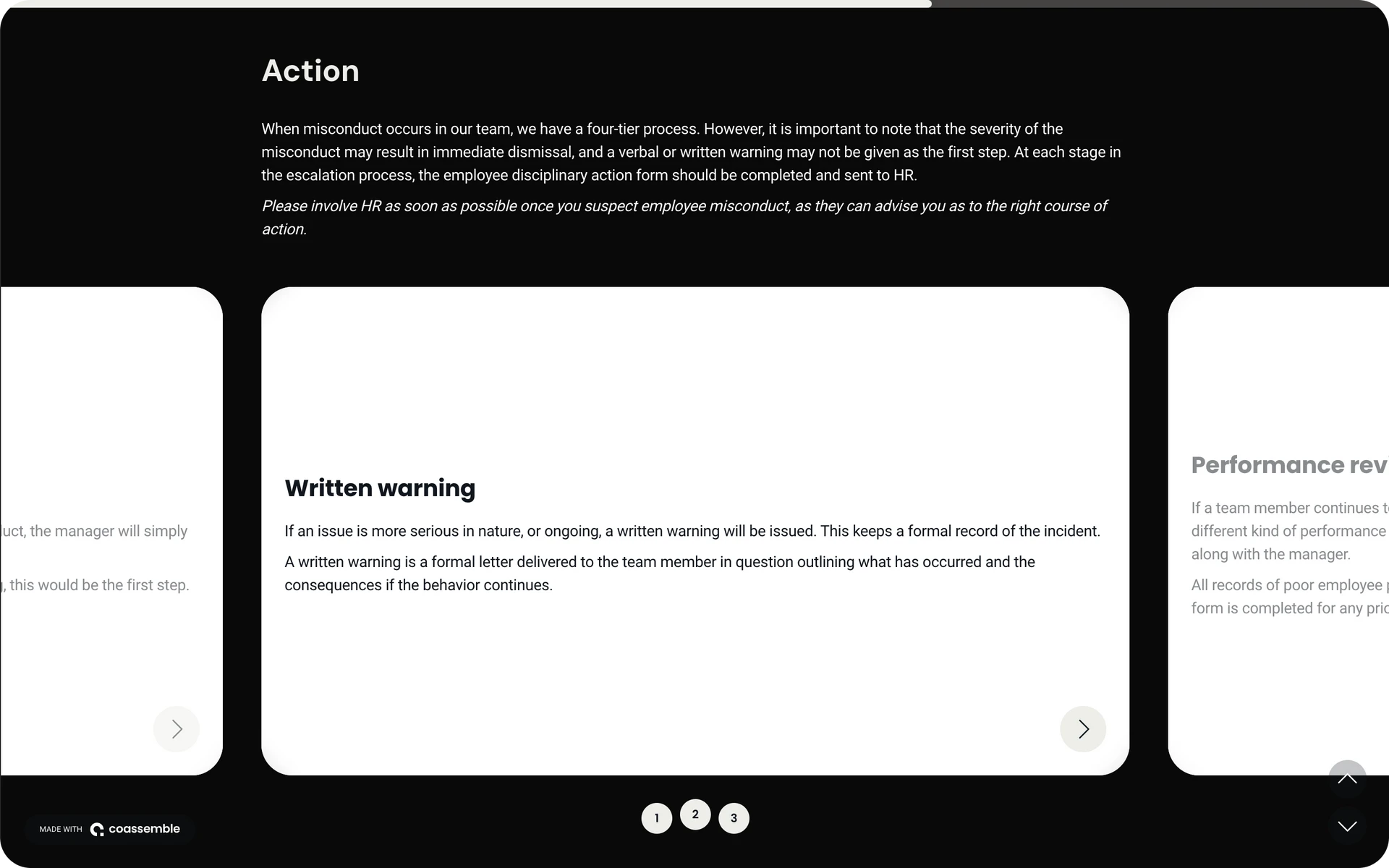 How to Create an Employee Disciplinary Action Template
Creating an Employee Disciplinary Action Template involves using an authoring tool like Coassemble to design a structured document outlining the steps and procedures to follow when addressing employee misconduct or performance issues.
You can start yours today by following these steps: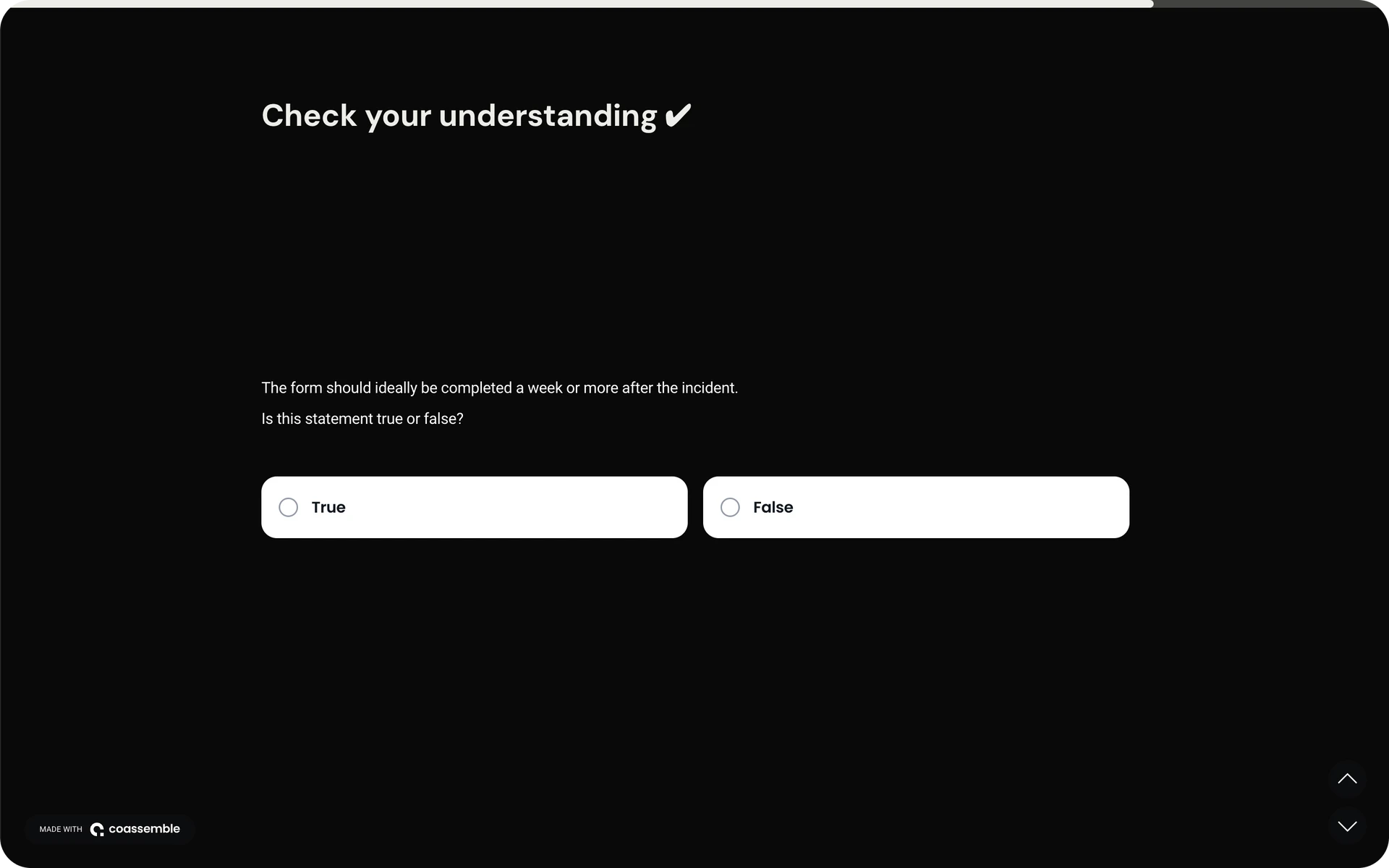 Your Toolkit for Navigating Employee Discipline
An effective employee disciplinary action template is an essential tool in maintaining a healthy and productive work environment. By implementing clear guidelines, maintaining consistency, and providing support for employee improvement, you can address misconduct and performance issues while fostering a positive workplace culture. Ultimately, disciplinary actions are not intended to be punitive; they are opportunities for growth and development that benefit both your organization and the individual.