What is an Employee Handbook?
An employee handbook is a comprehensive document that provides essential information about a company's culture, policies, procedures, and guidelines. It serves as a reference guide for employees, helping them understand their rights, responsibilities, and the overall framework within which the organization operates. The handbook acts as a contract between the employer and the employee, fostering a clear understanding of mutual expectations and ensuring a smooth working relationship.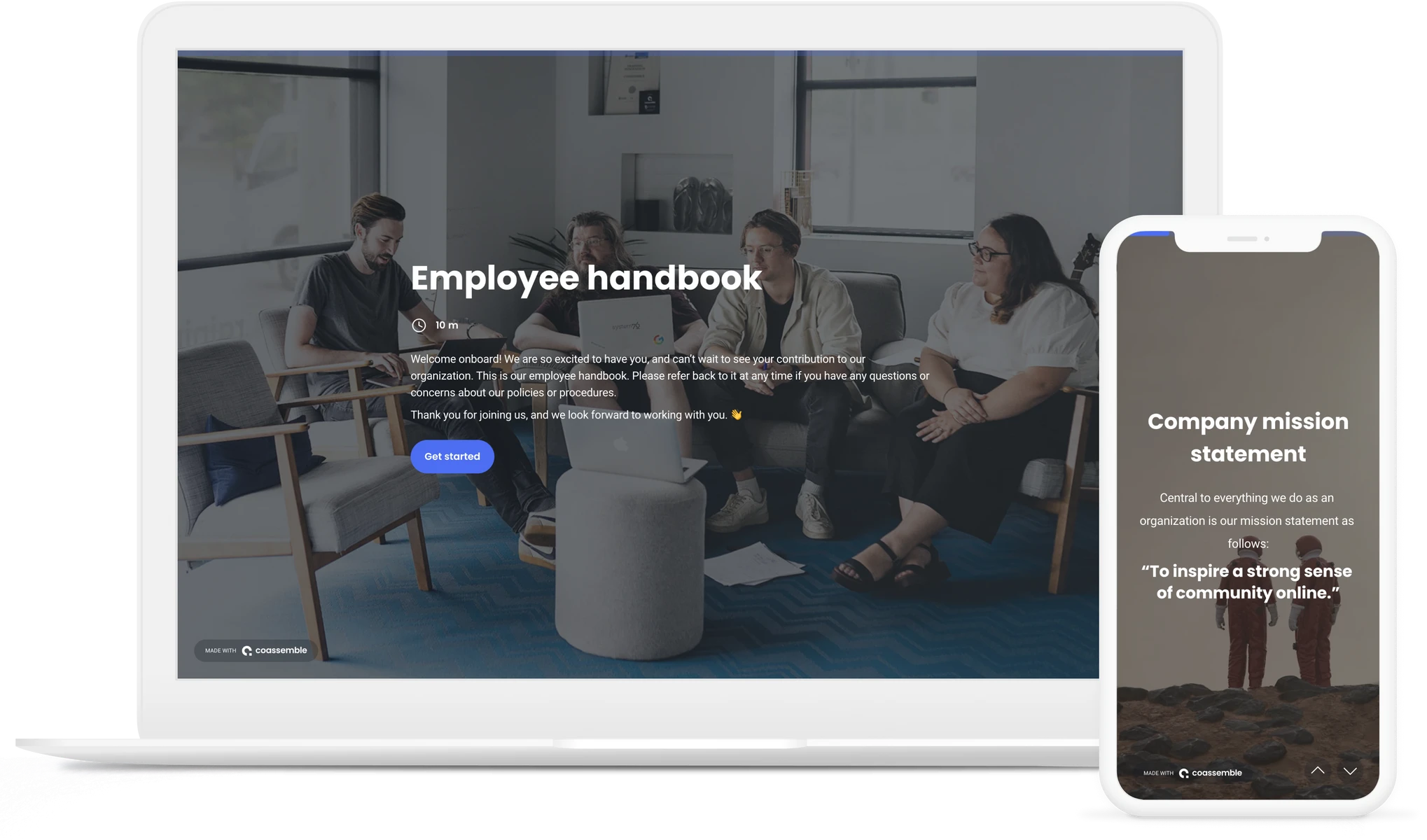 The Importance of Having a Template
Consistency and Compliance:
A standardized employee handbook template ensures consistency in the content and structure of the document. This consistency is vital for ensuring that all employees receive the same information and that the company remains compliant with relevant laws and regulations.
Time and Resource Efficiency:
A template streamlines the process of creating an employee handbook, saving time and effort for HR personnel and management. By having a pre-defined framework, you can focus on tailoring the handbook to suit your company's specific needs.
Clarity and Readability:
A well-organized template enhances the clarity and readability of the handbook. Employees can easily navigate through the document, finding the information they need without confusion.
Customization and Flexibility:
While using a template provides a structure, it also allows flexibility to customize the content to align with the unique culture and policies of your organization.
Legal Protection:
An employee handbook, when drafted correctly, can serve as a legal safeguard for both the employer and employees, offering protection in case of disputes or conflicts.
What to Include in an Employee Handbook Template
The following outlines a list of items you should include in your employee handbook.
An employee handbook template is a powerful tool that not only communicates essential information but also reflects the company's values and commitment to its employees' well-being. By investing time in creating a comprehensive and clear handbook, organizations can foster a positive work environment, enhance employee satisfaction, and promote a culture of trust and accountability. Remember, an employee handbook is a living document that should be periodically reviewed and updated to ensure it remains relevant and beneficial for all stakeholders involved.