Coassemble's four-step employee onboarding process
Employee onboarding is a crucial process that sets the stage for a successful and fulfilling work journey for new hires. Despite popular belief, onboarding goes beyond just orientation and paperwork; it's about integrating employees into the company culture and making sure they are equipped with the right skills to be successful in their roles. In order for this to happen, organizations must develop a comprehensive employee onboarding process which includes the following steps:
Early onboarding
The first day
On-the-job training
Continuous development
Now, let us show you what each step in the journey looks like!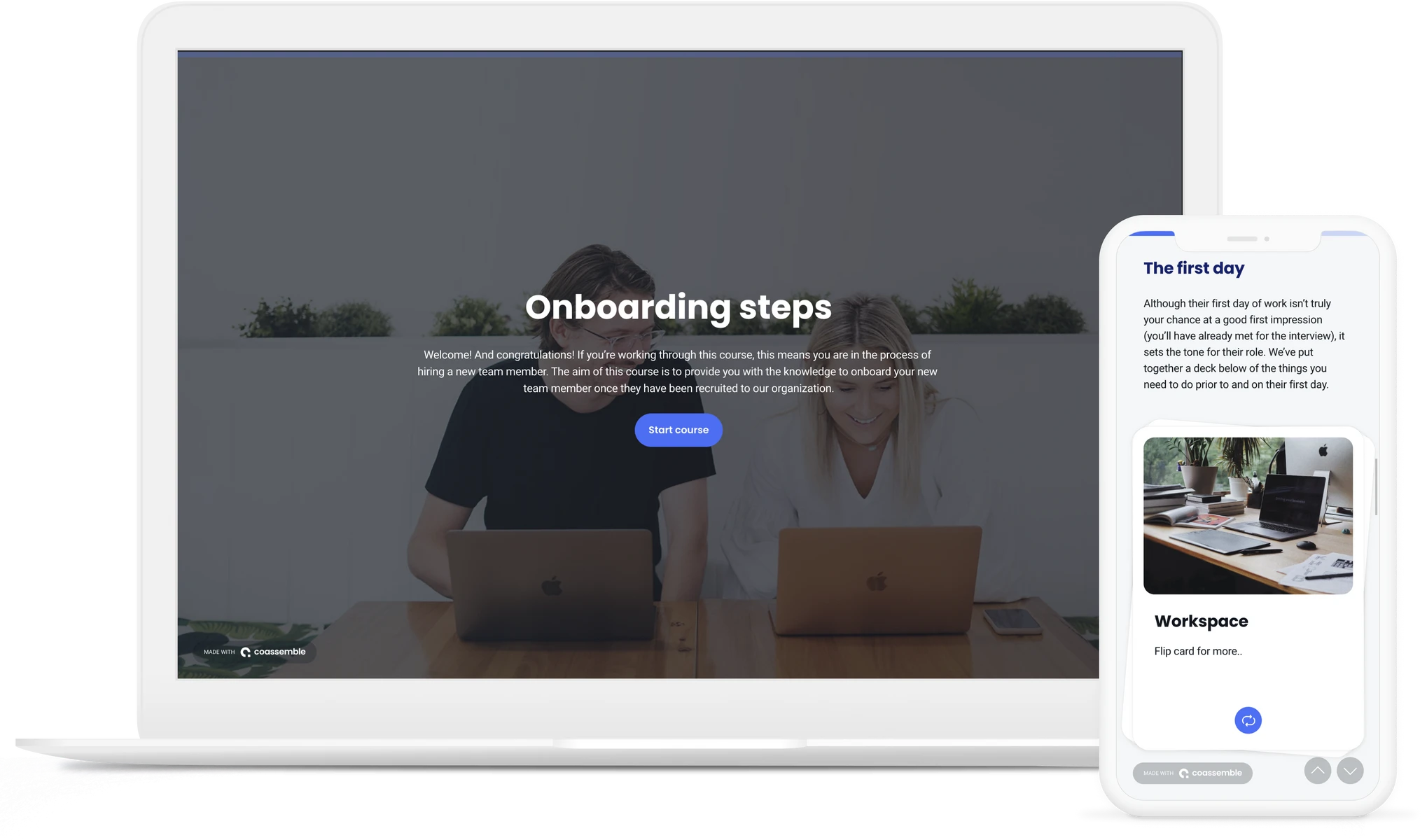 1. Early onboarding: laying the foundation
This first phase is critical in engaging and exciting your new hire about their upcoming role — even before they experience their first day. Here are the things managers should organize before day one:
2. The first day: creating a memorable start
Day one is a pivotal moment for any new employee. For this reason, your onboarding process should focus on providing your new hire with as much information as possible, while creating a warm and welcoming atmosphere. Here's how you should do it:
3. On-the-job training: building competence
This third phase is crucial for helping new employees become competent in their roles. Topics should include:
4. Continuous development: fostering growth
A successful employee onboarding process goes beyond the initial one-week period. Instead, the process should focus on continuous development and long-term success. HR managers should consider implementing the following: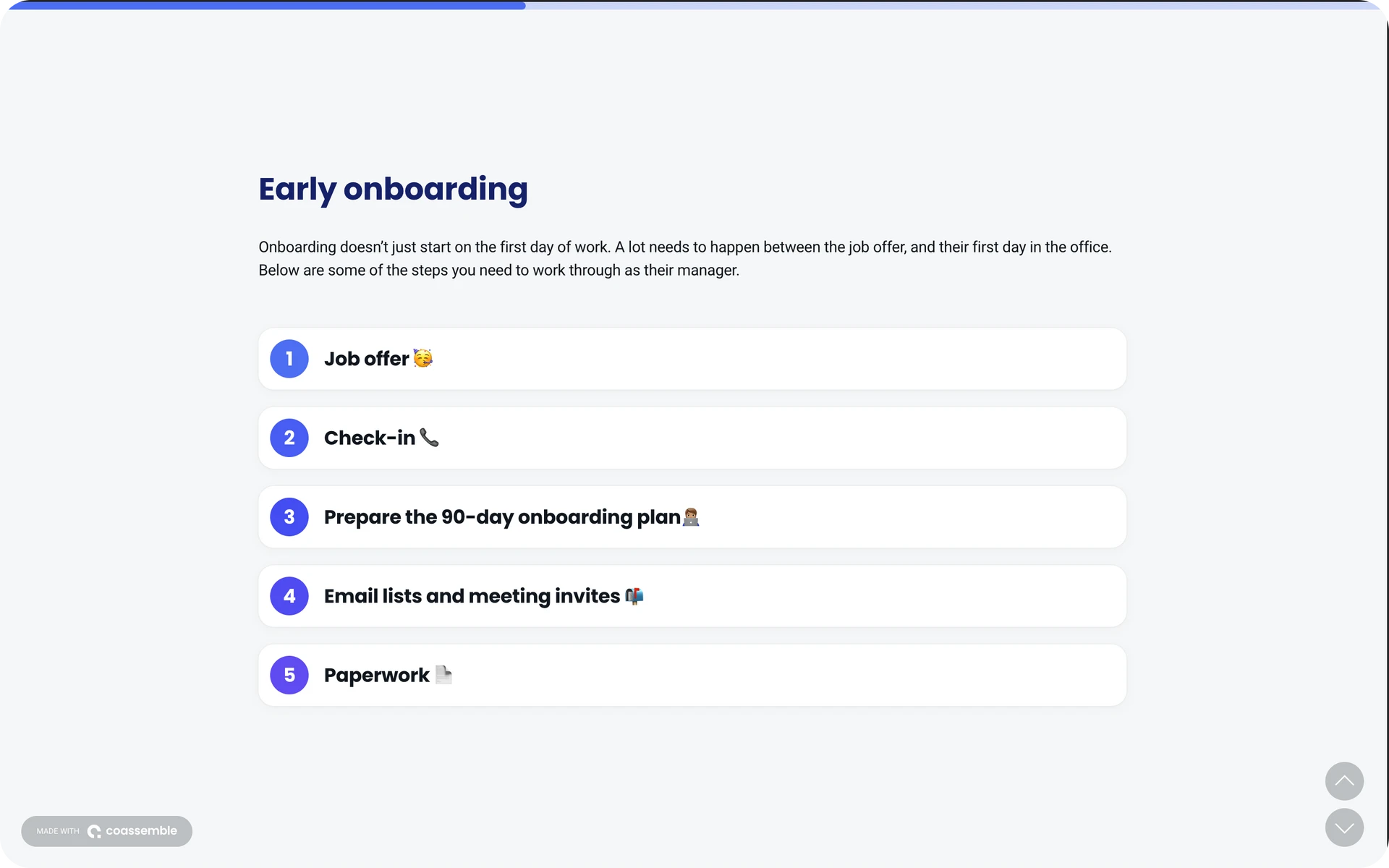 The road to success
Employee onboarding is a transformative process that lays the foundation for a mutually beneficial employer-employee relationship. By designing an onboarding process that covers early onboarding, the first day, on-the-job training, and continuous development, you can ensure that your next new hire feels welcomed, empowered, and prepared to contribute to your organization meaningfully.