What is a Product Catalog?
A product catalog is a comprehensive and organized collection of information about a company's products or services. It is typically used for marketing and sales purposes, both in print and digital formats. Product catalogs provide detailed descriptions, specifications, pricing, and images of the products or services offered by a business. They serve as a valuable resource for customers, sales teams, and marketing efforts.
A well-organized and visually appealing product catalog will not only promote your products effectively but also leave a lasting impression on your target audience, ultimately driving sales and contributing to your business's success.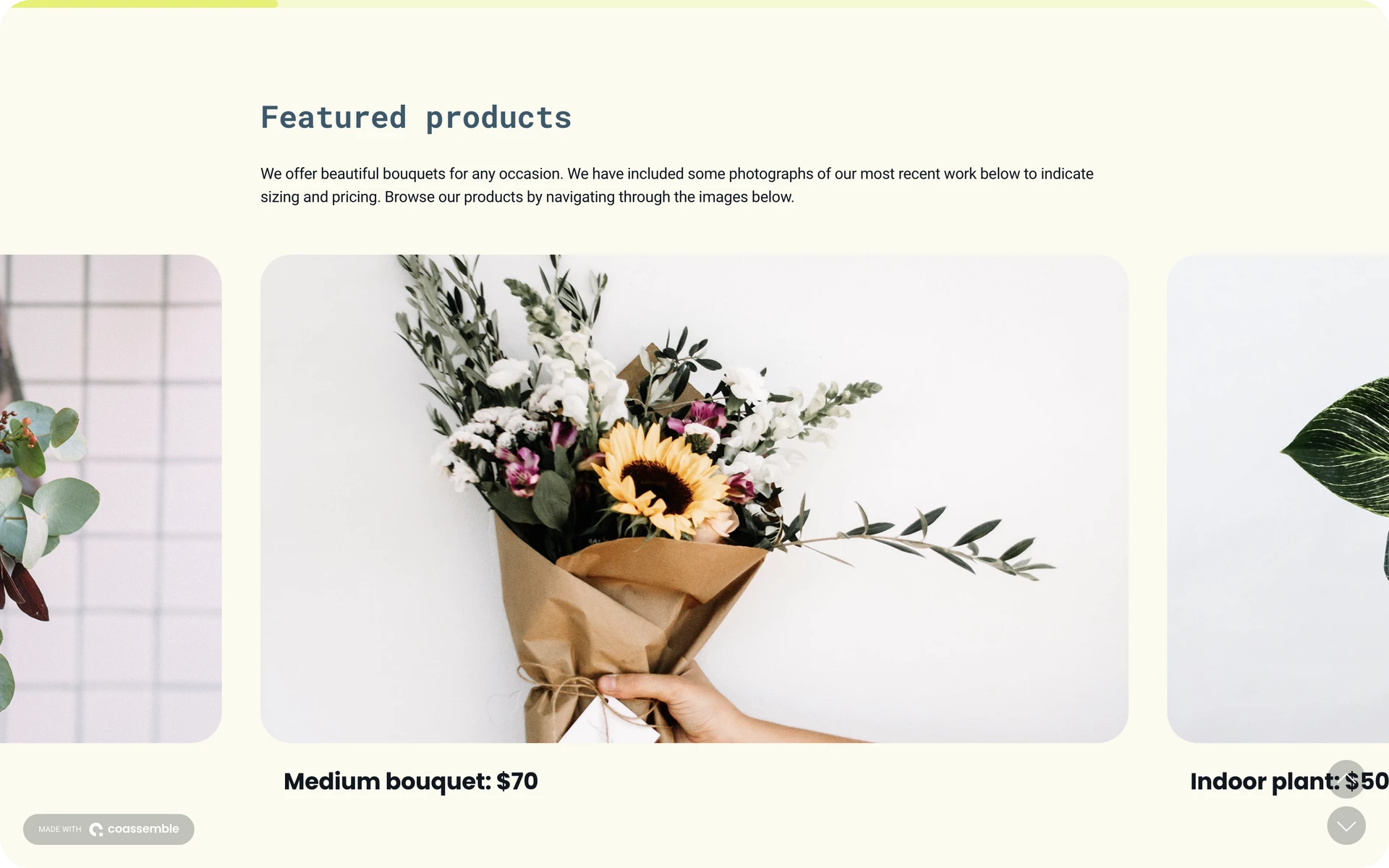 How to Create an Effective Product Catalog Template
Creating a template for a product catalog offers several benefits, especially when dealing with large product inventories or when you need to produce catalogs on a regular basis. A template not only streamlines the catalog creation process, but also ensures a consistent look and feel throughout your catalog — this consistency is essential for brand identity and helps customers recognize your products easily.
Here are the steps to create your product catalog template with Coassemble:


Define Your Catalog's Purpose
Before designing your product catalog template, clarify its purpose and target audience. Are you creating a physical printed catalog or a digital version for your website? Knowing your audience and objectives will help guide your design and content decisions.
Choose a Layout and Design
Select a layout that complements your brand's aesthetic and aligns with your target audience's preferences. Ensure the design is visually appealing, professional, and easy to navigate. Pay attention to color schemes, typography, and image placement.
Include High-Quality Images
High-resolution images are crucial for showcasing your products effectively. Use professional photographs that highlight each product's features and details. Consistent image sizes and orientations create a polished look — they can be seamlessly added to your template using Coassemble's drag-and-drop template builder.
Product Descriptions and Specifications
Accurate and compelling product descriptions are essential. Include essential details such as product names, SKUs, sizes, colors, materials, and features. Use persuasive language to highlight the benefits and unique selling points of each product.
Categorize and Organize
Organize your products into categories or sections to help customers find what they are looking for quickly. A well-structured layout makes it easier for customers to browse and locate specific items.
Pricing Information
Clearly display product prices next to each item. If there are any special offers, discounts, or package deals, ensure they are prominently highlighted.
Contact Information and Ordering Details
Include your company's contact information, such as phone number, email address, and website URL. Provide clear instructions on how customers can place orders or request more information.
Add Testimonials and Reviews
Incorporate customer testimonials or reviews to build trust and credibility. Positive feedback from satisfied customers can influence potential buyers' decisions.
Showcase Featured Products
Highlight your best-selling or featured products to attract attention. Create a dedicated section to showcase new arrivals or seasonal offerings.
Use Call-to-Action (CTA) Buttons
Encourage customer engagement and conversions by including clear and compelling call-to-action buttons. Phrases like "Buy Now," "Learn More," or "Get Yours Today" prompt action from potential buyers.
Include QR Codes and URLs
For digital catalogs, consider adding QR codes or URLs that link directly to product pages on your website for easy online purchases.
Provide Ordering Options
If you offer multiple ways to order products, such as online, phone, or in-store, ensure you clearly state these options to accommodate customers' varying preferences.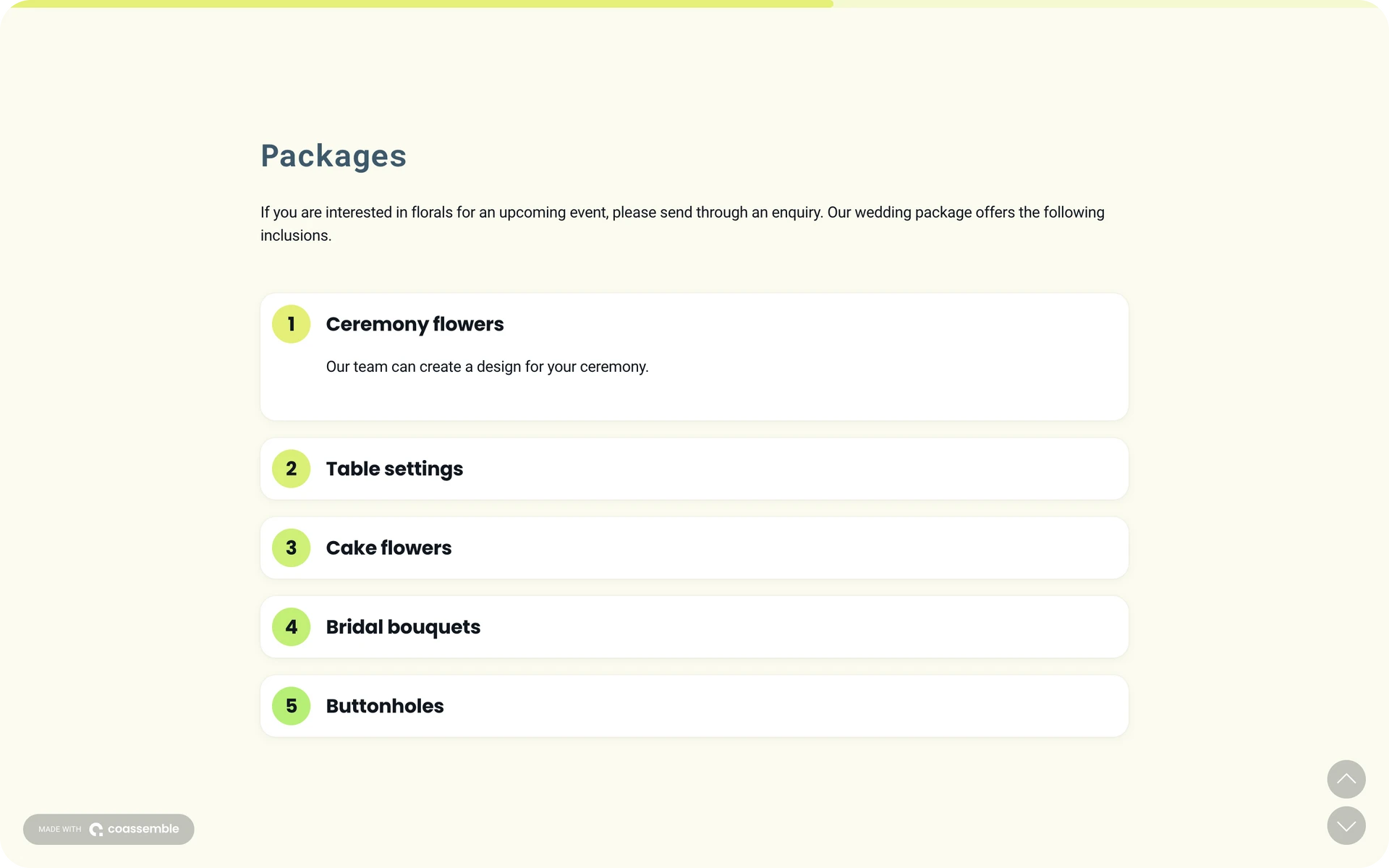 Cataloging Success: Your Path to Captivating Customers and Boosting Sales
By defining your catalog's purpose, choosing an appealing design, and including high-quality images, product descriptions, pricing information, and clear ordering details, you can create a powerful marketing tool to showcase your products and attract potential customers.