The Roadmap to Product Brilliance
Much like a traditional map helps travelers navigate unfamiliar terrain, a product roadmap helps businesses chart their course through the often complex landscape of product development. It's a dynamic and forward-looking document that outlines the vision, goals, and priorities for a product, providing a clear sense of direction for everyone involved, from developers and designers to stakeholders and customers. Whether you're a seasoned product manager or new to the concept, we will shed light on the world of product roadmaps.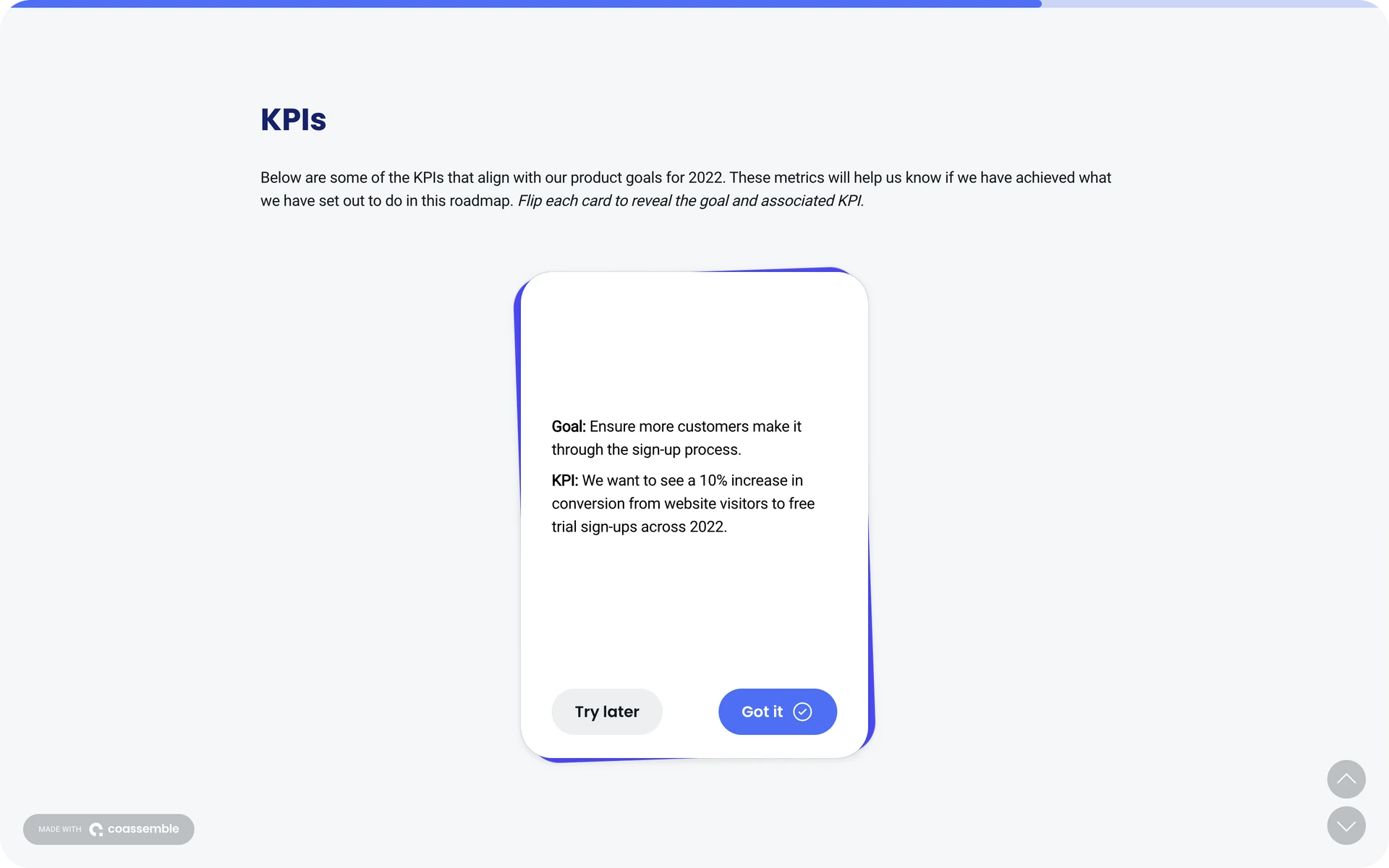 What Is a Product Roadmap?
A product roadmap is a strategic document that outlines the vision, direction, and priorities for a product's development over time. Serving as a high-level plan to align your team, stakeholders, and resources to achieve specific objectives and milestones, product roadmaps are designed to:
Encourage Communication
Serving as a communication tool, they ensure that everyone involved in the product's journey understands its direction and goals.
Facilitate Alignment
They align the product's development with the company's overall strategy and objectives.
Ensure Prioritization
They help prioritize features, enhancements, and fixes based on their impact and importance.
Enhance Flexibility: The provide a framework for adapting to changing market conditions, customer feedback, and business priorities.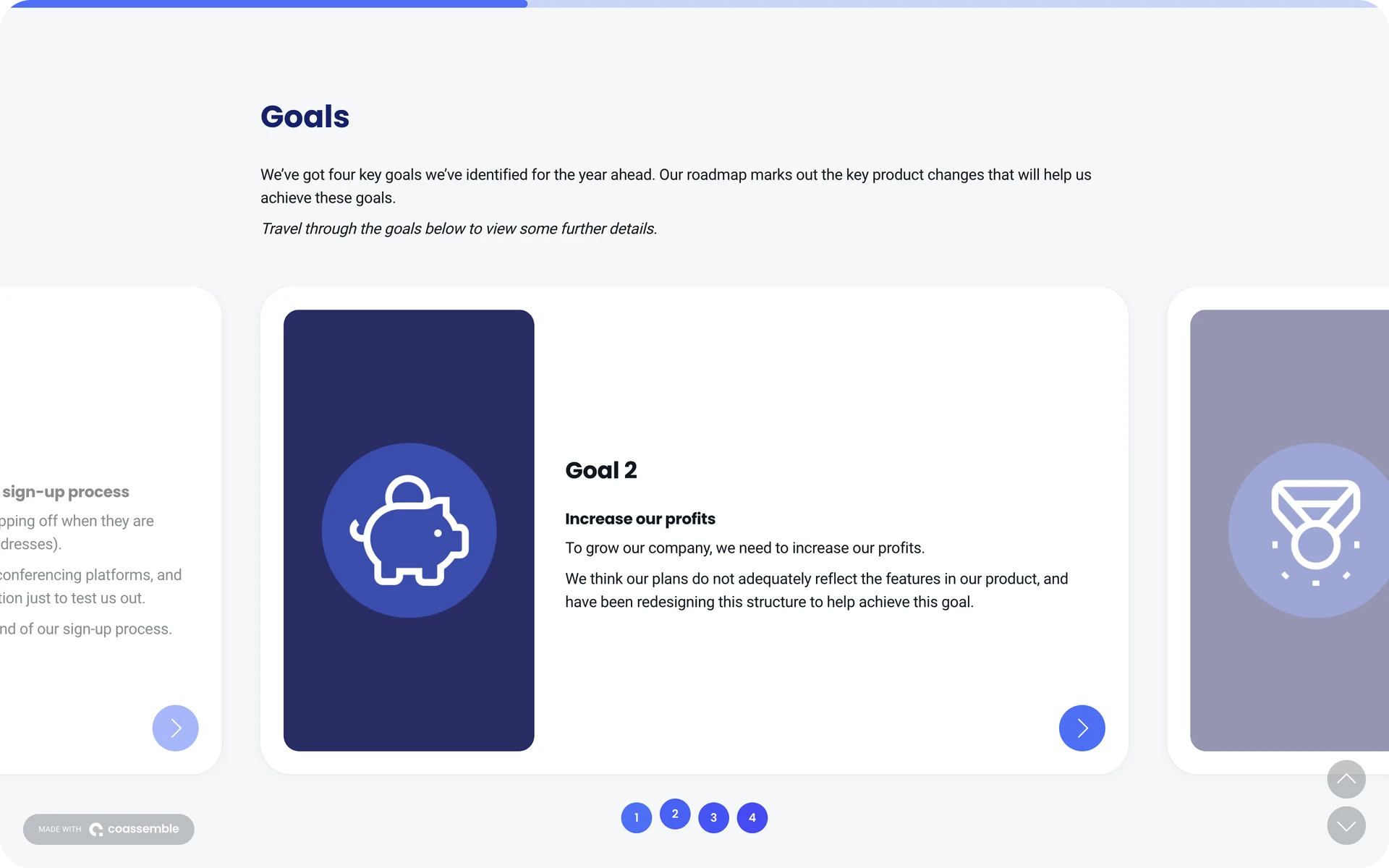 Why Do Product Roadmaps Matter?
Product roadmaps play a crucial role in the success of a product by providing the following benefits:
Clear Direction
They provide a clear and shared vision of where the product is heading.
Stakeholder Engagement
They engage stakeholders, building confidence in the product's trajectory.
Efficient Resource Allocation
They help allocate resources effectively, preventing unnecessary work.
Customer-Centricity
They keep the focus on delivering value to customers.
Adaptability
They allow for adjustments in response to changing circumstances.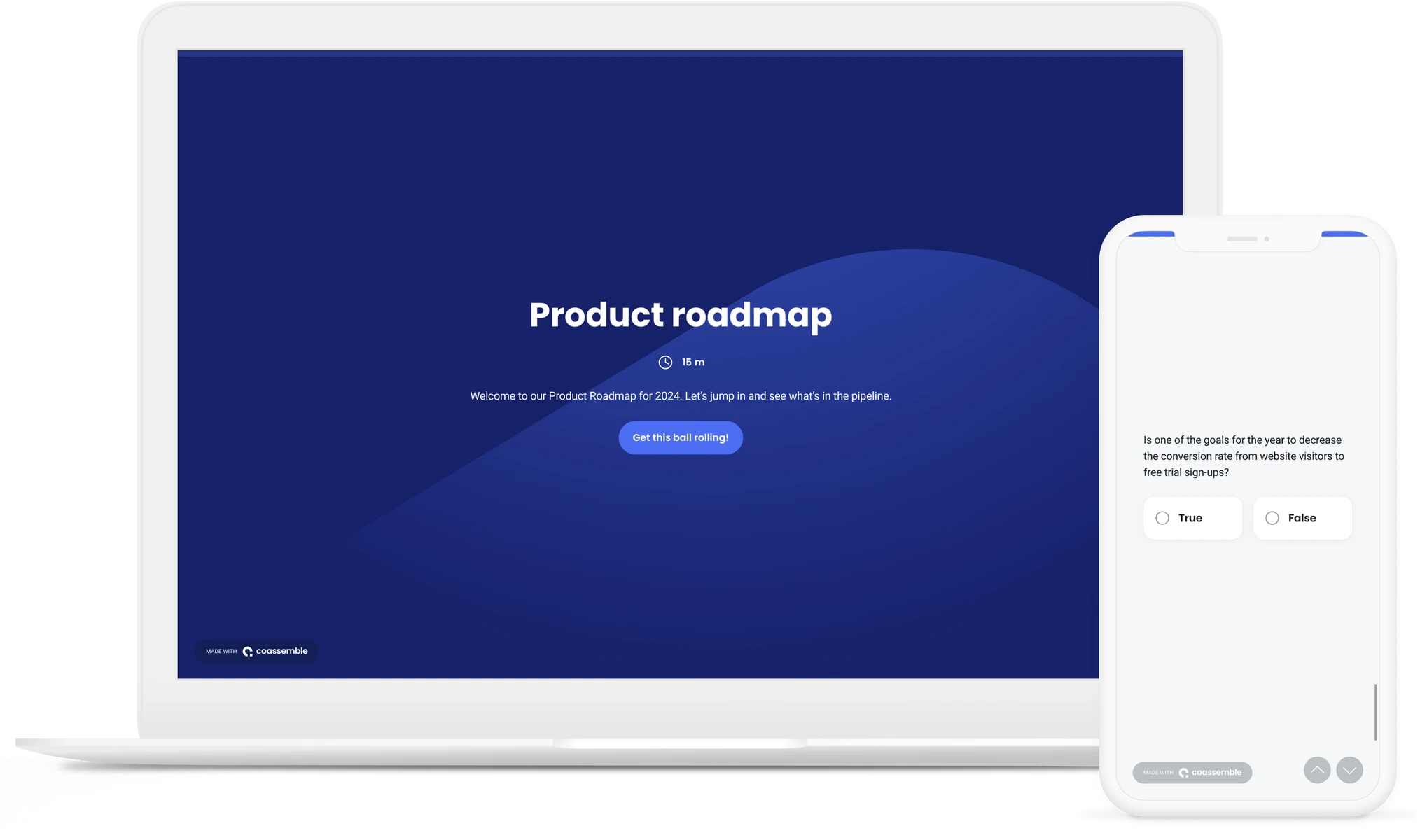 How to Create an Effective Product Roadmap
Creating a successful product roadmap requires careful planning and consideration. To help you get started, here's a simple template that you can adopt using an authoring tool like Coassemble to get started: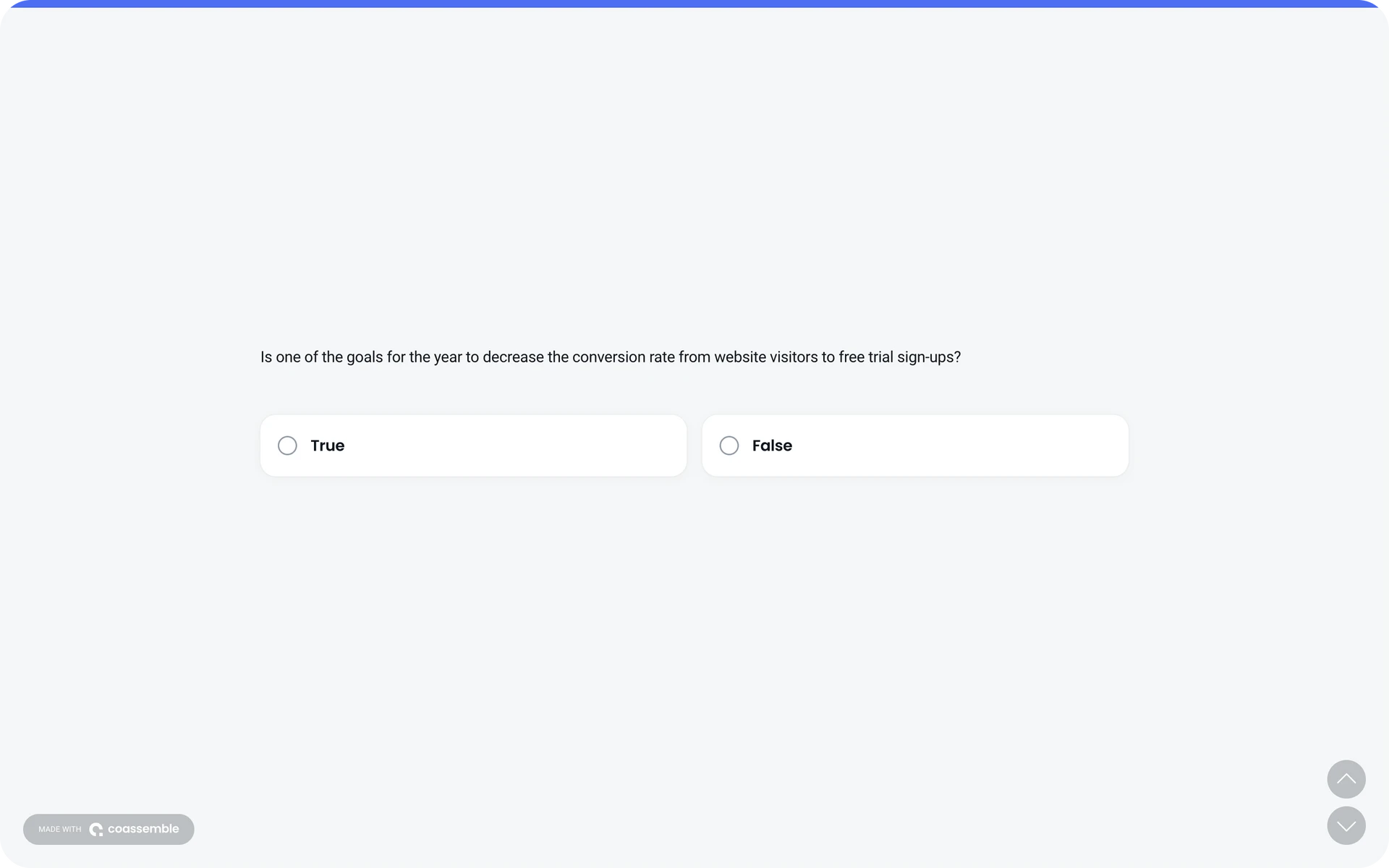 Charting Your Course to Success with Product Roadmaps
A well-crafted product roadmap serves as a compass for your product's journey. It guides your team, keeps stakeholders informed, and ensures that your product evolves in alignment with your vision and strategy.
By defining clear goals, knowing your audience, prioritizing effectively, and maintaining flexibility, you can create a roadmap that leads your product to success. Use Coassemble to shape your roadmap, and watch your product's journey unfold with confidence and purpose.